الرجاء استخدام زر الترجمة بالاسفل لترجمة المقالة من اللغة الانجليزية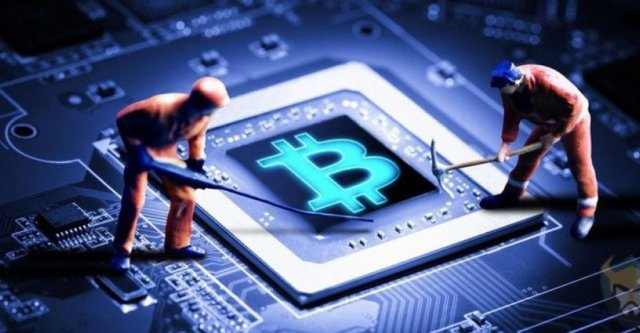 Cryptocurrency is that new kid on the block that has taken the world by storm in recent years.
This new tech has had its fair share of ups and downs with FUD (fear, uncertainty, and doubt) being a major problem being faced in the industry.
But with the rate of adoption, it doesn't seem to be going anywhere anytime soon, and that brings us to cryptocurrency mining.
With the raging trend of mining cryptocurrencies, there is a growing concern if the concept is good or bad. It's time to find out.
According to a report, Bitcoin mining exhausts an almost equivalent amount of electricity with the whole of South American country of Argentina.
Although the tech of crypto mining has created millionaires and billionaires and even given birth to high-value industries, it doesn't come unattached with its fair share of disadvantages.
According to a study, the Bitcoin network is supported by about 121 terawatt TWh yearly and this is induced by the surge in the price of the cryptocurrency.
As the prices of most cryptocurrencies tend to be on continuous rise, the energy requirements soar with it and hence there are bound to be negative carbon prints.
Most cryptocurrency miners are said to be based in Asia, especially China, where they have a huge dependence on coal for their power needs.
To successfully mine a unit of cryptocurrency, one needs to solve some very complex mathematical equations – one which can only be done by a high-powered computer. No wonder there is current constant relocation of crypto miners to areas where they can get cheap electricity.
So, despite cryptocurrency being a decentralized system of financial transactions, its carbon prints on the environment may spell doom.
However, there's great news as countries like Iceland, Norway, and other nations that have an energy source that is eco-friendly and 100% renewable, are now the destination for most crypto miners. These countries' almost zero temperature naturally cools the mining machines thereby, helping to cut costs.
A new study places the percentage of crypto miners to use renewable energy at 76% worldwide and that is actually a step in the right direction.
In a nutshell
With different cryptocurrencies using different electrical power, there might be cases of high CO2 emissions on the environment. This is why green and renewable energy is the way out.
Countries with low temperatures seem to be the focal point for crypto miners these days because of the reduction in mining energy carbon prints on the environment as well as cost.